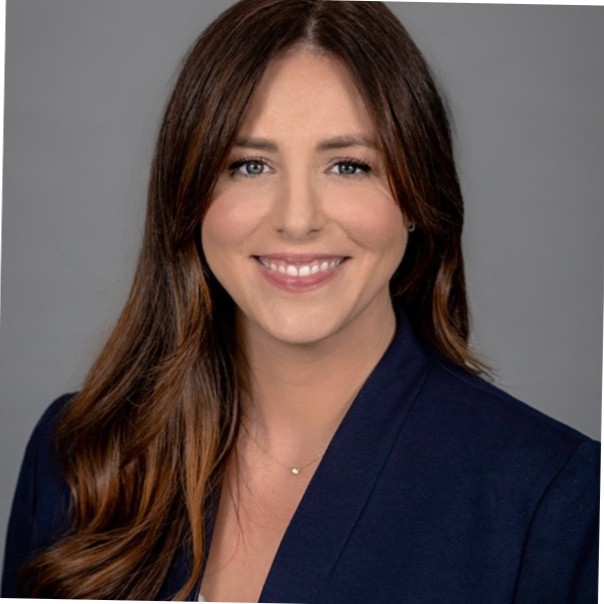 Brentwood, TN (October ­­19, 2021) – In a continued effort to expand its significant investment and capabilities within the Government sector, Trinisys has named Danielle Dedrick as the Director, IT Transformation.
Danielle joined Trinisys at the beginning of 2021 as the Director of Sales for ClearView but has since matured her role to focus on our government and Medicaid solutions. In this new position, Danielle will be deepening Trinisys' partnerships between Insight Public Sector and HHS Technology Group, as well as maximizing the affiliation with NASPO. Additionally, she will be responsible for nurturing the relationships of our current clients while continuing to build the client base.
"It was a no-brainer for us to shift Danielle to this new role," says Jay Cannon, Principal. "Since her time at Trinisys, she has worked closely with the government team at our corporate office to understand the intricacies of the technology and closely support our existing clients in this space. Her extensive background in solution selling to large organizations, mixed with her deep involvement in the Middle Tennessee community, makes her the perfect fit for assisting States in modernizing and streamlining their internal processes."
Before joining Trinisys, Danielle served as a Major Account Manager for managed and cloud services. She is also actively involved in the community and sits on various boards and committees for organizations such as TN HIMSS, Nashville Technology Council, High Hopes, Women in Technology of Tennessee (WiTT), and more.
About Trinisys
Trinisys is a Nashville-based technology company that is focused on providing software solutions that materially improve its client's operations. Utilizing Convergence, its flagship workflow automation and data integration platform, Trinisys has designed and developed multiple solutions for various state government departments to solve a variety of challenges around contract compliance, Medicaid application processing, digital health, etc. See specific use cases of the technology solutions we have implemented for the State of Tennessee below:
Medicaid Member Document Management and Digital Health Services (MMDM) – assists states with the processing, management, and retention of Medicaid applications and documents.
TennCare Oversight and Processing System (TOPS) – is an implementation of the Medicaid Contract Compliance Reporting System (MCCRS) helps offices handling contract compliance with overseeing, monitoring, tracking, and examining Managed Care Organizations (MCOs) participating in each state's program.
Medicaid Legacy Information System powered by ClearView – legacy data archival and migration for the State's systems such as ProLaw™, Serena Business Manager, Maximus®, Instream, and others
For more information about how Trinisys' government solutions can assist with your organization's optimization efforts or tackle your unique needs, please contact Danielle Dedrick at ddedrick@trinisys.com or 615-779-9936.