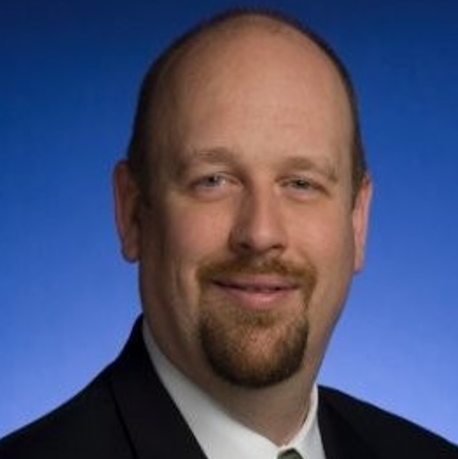 Trinisys announced today that Keith Gaither has joined Trinisys as a strategic advisor.
Keith has spent the past twenty-five years in leadership roles in Tennessee's Medicaid (TennCare) and CHIP programs, serving as the Director of Managed Care Operations for the last thirteen years. With his knowledge and experience in Medicaid and Medicaid Managed Care, Keith will be a critical advisor to Trinisys Medicaid offerings and platform enhancements.
In 1992, Keith joined the State of Tennessee as a financial and compliance auditor for the Comptroller of the Treasury. Then, in 1997, Keith moved to TennCare as the Chief Financial Officer. After working in finance leadership for 5 years, he became Deputy Director of Managed Care Operations in 2007. In 2009, Keith was promoted to the Director of Managed Care Operations and was responsible for contract compliance and enforcement, procurement of managed care contracts, behavioral health operations, program integrity, and non-emergency transportation.
Over the years, Mr. Gaither has had the opportunity to present to other states at a number of national forums where he was able to share how Tennessee works with its contractors to achieve a well-managed program in a collaborative environment.
"Keith's vast knowledge in overseeing, designing and deploying solutions in the Managed Medicaid vertical, and being a user of Trinisys' "low-code" platform gives him an extra edge in assisting other Medicaid plans in automation and acceleration of digital health deployment with reliable technology," said Antoine Agassi, CEO, Trinisys.
Trinisys, a NASPO partner, has proven solutions with unsurpassed audit-level details. Current offerings include: a compliance product for Managed Care Organizations (MCOs), legacy data archival solution for non-strategic or outdated platforms, a robust document repository, and an easy to deploy digital health solution that is a fraction of the cost as compared to other large players in the space. Typical deployment is less than six months.
Keith has been instrumental in TennCare being nationally recognized as a well-managed Medicaid managed care program. The key to its success is a strong relationship with its MCOs and maintaining a foundation of mutual commitment to excellence in improving the lives of the people TennCare serves.
"That excellence is achieved with collaborative relationships supported by clear expectations and honest feedback. The technology Trinisys brought to TennCare provides a framework that enables and reinforces a culture of consistent management, impeccable audit trails, and accountability for both TennCare and its contractors," said Keith.
To learn more, please visit our website https://www.trinisys.com/government-medicaid/.
Contact:
Keith Gaither
615-495-5373
About Trinisys
Founded in 2004 and privately owned, Trinisys is a Nashville-based technology company that serves hundreds of clients in over 26 states. Recognized as one the fastest growing cloud-enabled technology companies for workflow automation, legacy data archival, credentialing, patient financial run-down and data collection in the healthcare industry, Trinisys solutions have proven to materially improve its clients' operations. Convergence, its flagship workflow automation and data integration platform, is used in healthcare, insurance, financial services, and State Medicaid programs to connect disparate systems and people to improve operations and drive efficiency. Convergence excels at removing repetitive tasks, streamlining multi-system workflows, and providing transparency to the process. Because of the unique needs of healthcare provider organizations, the ClearView product suite was created to address the growing need for a reliable, vendor-neutral platform to archive and migrate clinical, operational, and financial data. ClearView solutions are based upon the foundation of the robust Convergence platform for data conversions and data archival for the enterprise hospital and health system market. For more information about Trinisys and its solutions, please visit https://www.trinisys.com/.