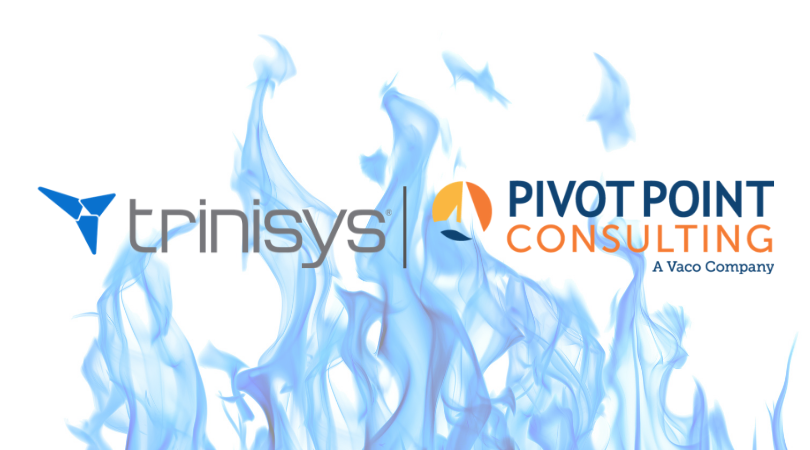 (Brentwood, TN) March 26, 2019 – Trinisys, 2019 NTC Technology Company of the Year and industry leader in enterprise data migration, integration and web application solutions, and Pivot Point Consulting, a KLAS ranked healthcare consulting leader, announced their first customer go-live of SMART on FHIR with Acumen Physicians Solutions.
Acumen is currently utilizing Trinisys' ClearConnect with SMART on FHIR, the healthcare interoperability standard, as part of Acumen 2.0 powered by Epic. The model also includes Trinisys' ClearViewHRV which streamlines business processes by consolidating siloed information into a single archive, secure cloud or on premise solution, integrated directly into current EHR systems.
The implementation integrates Electronic Health Records, portals, Health Information Exchanges and other Health IT systems to exchange electronic health information across Acumen's departments and locations.
"The combination of Trinisys' enterprise data migration and integration solutions and Pivot Point's deep system implementation experience provided Acumen with a proven, one stop solution to dramatically improve the speed of deployment and enable interoperability." – Jay Cannon, Principal
About ClearViewHRV
Trinisys' ClearViewHRV, proven in some of the nation's largest healthcare settings, is a complete, affordable solution for archival of legacy clinical systems. ClearViewHRV provides easy and secure access to historical data delivering measurable benefits, such as: removing the arduous task of retrieving historical information stored in disparate, non-strategic systems; eliminating the costs of retaining those systems; and streamlining medical record requests for information. ClearViewHRV's portal is quickly customizable and allows access through one centralized viewer embedded with the corporate EHR system.
About Trinisys
Trinisys is a leading provider of enterprise data migration, integration and web application solutions for healthcare and other major industries. Trinisys was named the 2019 NTC Technology Company of the Year, and has over 15 years of experience perfecting rapid and reliable custom software implementations that convert, connect and combine data to automate manual processes, extend existing systems and develop web solutions that improve processes and optimize resources.
For more information about Trinisys, visit http://18.205.54.93/wordpress/. Follow us on LinkedIn.
About Pivot Point Consulting, a Vaco Company

Pivot Point Consulting enables healthcare organizations to realize the most value from their technology and data through their advisory, implementation, optimization and managed services. The company provides strategy and talent solutions for providers, payers and life sciences organizations – with 300 consultants serving over 75 clients across the United States.
Pivot Point Consulting has earned many industry and workplace quality awards including: Highest Rated Vendor in KLAS Implementation Services in the Select Category (July 2017), #1 in KLAS for Epic Consulting in the Select Category (2016) and #9 in Modern Healthcare's Best Places to Work in 2016.
For more information about Pivot Point Consulting, visit http://www.pivotpointconsulting.com. Follow us on LinkedIn.