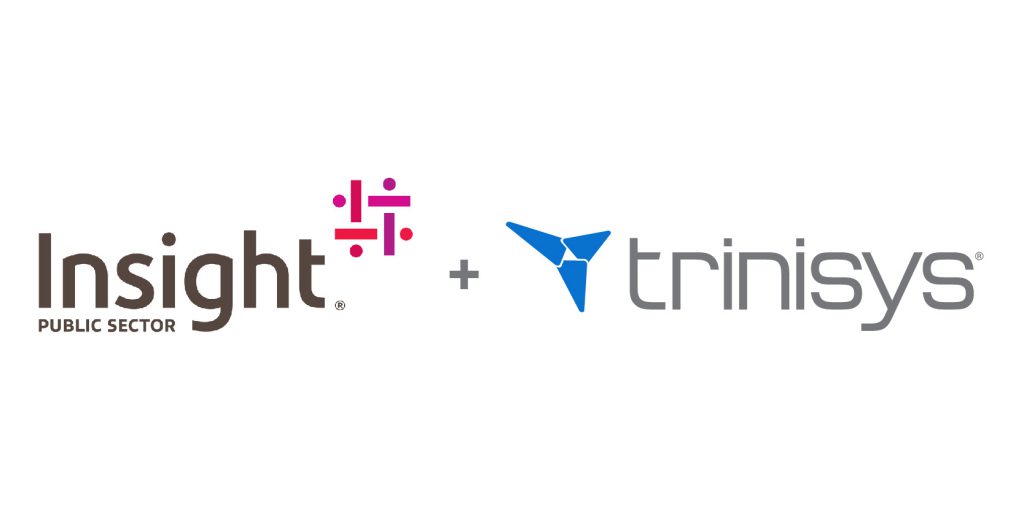 Trinisys LLC, market leader in enterprise data integration, workflow automation, and digital technology solutions for government agencies, and Insight Public Sector, a trusted technology advisor to State and Local government agencies, announced their partnership to support government agencies with their digital transformation efforts leveraging Insight's NASPO ValuePoint Cloud Solutions contract.
Trinisys' Government Division provides State and Local governments with powerful solutions that quicken business cycles, drive productivity, and increase revenues. Its solutions range from document management to contract compliance to Medicaid application processing. The user-friendly interface is scalable to fit the needs of growing teams and organizations and have proven to modernize business processes using advanced workflow architectures and custom actions.
Insight Public Sector is the leading national provider of business-to-government IT solutions. Insight simplifies IT procurement by working closely with government agencies and municipalities to provide the technologies, implementation skills, and management expertise needed for these organizations.
This strategic partnership will open many doors for State and Local governments as Trinisys and Insight Public Sector will work closely with each other to understand the specific needs of each organization, communicate the value that Trinisys' government solutions provide, and implement the technology solutions to ensure client success.
"Government agencies have immense potential to strengthen internal processes and increase efficiencies utilizing our government solutions. Trinisys looks forward to working with Insight Public Sector to make it easier and quicker for government leaders to implement and leverage technology to reduce organizational costs, increase operational productivity, and foster a more sustainable environment," says Antoine Agassi, CEO, Trinisys. "Given the depth and experience that Insight Public Sector brings to the table, we are confident that together we will positively impact government entities around the country."
About Trinisys
Founded in 2004 and privately owned, Trinisys has been changing the way organizations approach enterprise data management and workflow automation. Its mission is to provide clients with high-quality, market-leading, technology-enabled solutions that are on time and on budget, resulting in significant cost savings, high employee engagement, and loyal customers. Trinisys is partnered with dozens of the nation's leading healthcare, government, and Medicaid organizations and provides them with innovative, dependable solutions that are centered around solving today's business challenges and are designed to scale as organizations grow and evolve. Convergence, our core platform, enables sophisticated yet intuitive data conversions, disparate system integration, enterprise resource planning, and web-enabled workflow management. To learn more about Trinisys and its solutions, visit www.trinisys.com.
About Insight Public Sector
Insight Public Sector is a trusted technology advisor to state and local government agencies through the U.S. As one of the leading national providers of business to government IT solutions, Insight understands the unique challenges facing these agencies. With decades of deep industry experience and vast technical expertise, Insight Public Sector has a proven track record of helping government agencies and municipalities meet their IT needs and gain technological advantages while streamlining management and reducing the overall cost of ownership. Insight Public Sector provides value to agencies through its local presence to address IT challenges head-on, dedicated State and Local government account teams, easy-to-use online account management and e-procurement process, and technical expertise and IT services. To learn more about Insight Public Sector, visit www.ips.insight.com.