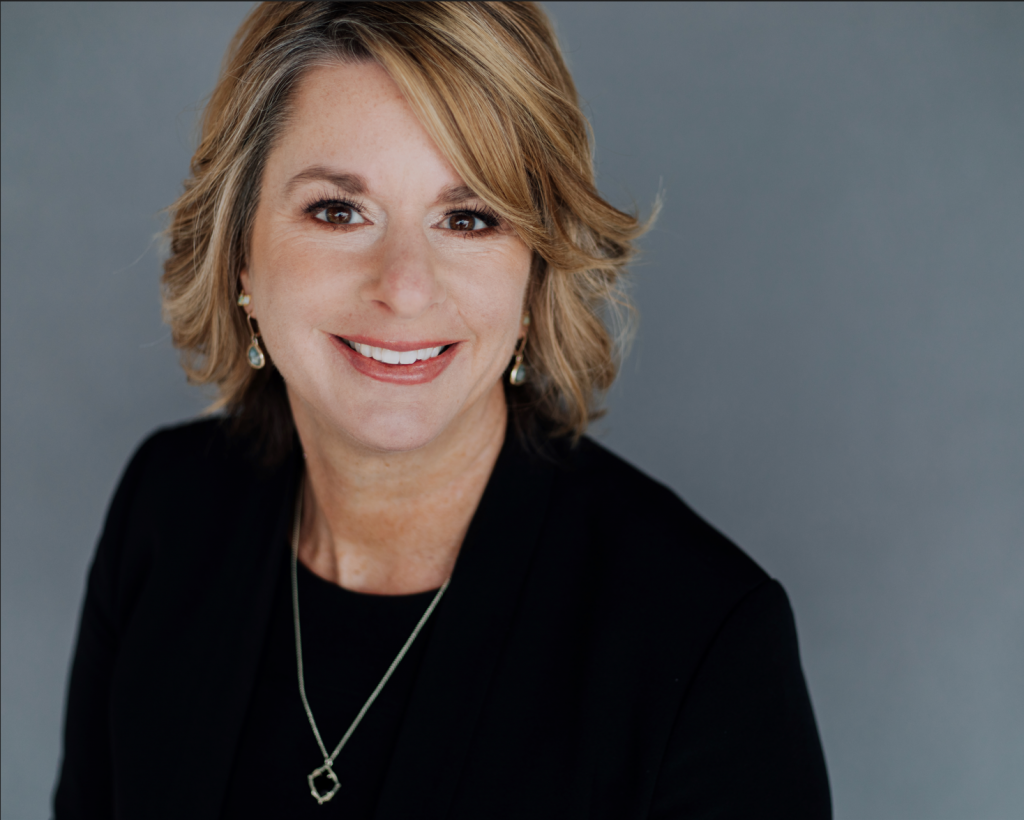 ---
Brentwood, TN (April 7, 2022) – Trinisys LLC, a market leader in Cloud-enabled low code technology solutions, workflow automation and legacy data archival, is pleased to announce that Beth Hoeg has been promoted to President and Chief Operating Officer.
This promotion gives Hoeg the opportunity to take on additional responsibilities that will accelerate future growth while servicing the company's operational needs.
Beth joined Trinisys in 2009 as one of its first employees and has been instrumental in the growth and success of the company. From being Trinisys' first Vice President of Operations to becoming Chief Operating Officer, Beth has shown passion for the brand, dedication to her colleagues, a drive to deliver excellence to a rapidly growing client base, and a focus on robust SaaS revenue growth. Her expanded role reflects the impressive demand for Trinisys' products and solutions across the nation, and Beth's extraordinary leadership and dedication to excellence and exceeding clients' expectations. Beth continues to work tirelessly to support Trinisys, so the company can provide low-code solutions to its evolving client base. She will be working closely with Antoine Agassi, Chairman & CEO along with the leadership team to design and implement business strategies, plans, and procedures to ensure performance and growth goals are met.
"We are excited to make this announcement about Beth's promotion. Through her lengthy tenure, she has been involved in all aspects of the company and has been integral in leading numerous growth and service initiatives, including the robust growth of the subscription base we have today," says Antoine Agassi, CEO. "As digital transformation opportunities grow, Beth's experience will continue to position Trinisys at the forefront which translates into exciting opportunities for its employees, customers, and partners."
Throughout Beth's career, she has been actively involved in numerous technology organizations in which she has held multiple leadership positions. Beth has been involved with Women in Technology of Tennessee (WiTT) for over 12 years, she currently serves as a board member, and has served as WiTT's President and Past-President. Additionally, she serves as a board member and mentor for the Greater Nashville Technology Council (NTC) along with being involved with various community services.
"Beth is a well-respected leader in the greater Nashville area. Her deep involvement in the technology community has kept her sharp in terms of industry trends and the rapidly changing market, which will be essential in helping us achieve our next level of exponential growth," said Agassi.
About Trinisys
Founded in 2004 and privately owned, Trinisys is a Nashville-based technology company that serves hundreds of clients in over 26 states. Recognized as one the fastest growing cloud-enabled technology companies for workflow automation, legacy data archival, credentialing, patient financial run-down and data collection in the healthcare industry, Trinisys solutions have proven to materially improve its clients' operations. Convergence, its flagship workflow automation and data integration platform, is used in healthcare, insurance, financial services, and State Medicaid programs to connect disparate systems and people to improve operations and drive efficiency. Convergence excels at removing repetitive tasks, streamlining multi-system workflows, and providing transparency to the process. Because of the unique needs of healthcare provider organizations, the ClearView product suite was created to address the growing need for a reliable, vendor-neutral platform to archive and migrate clinical, operational, and financial data. ClearView solutions are based upon the foundation of the robust Convergence platform for data conversions and data archival for the enterprise hospital and health system market. For more information about Trinisys and its solutions, please visit https://www.trinisys.com/.