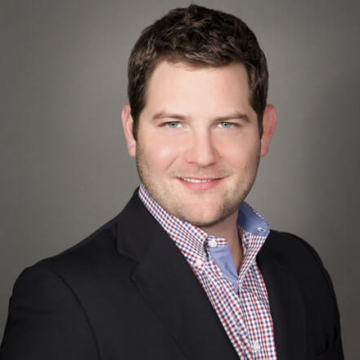 Brentwood, TN (August 25, 2022) – Trinisys LLC, a market leader in Cloud-enabled low code technology solutions, workflow automation, and legacy data archival, announced today that Chief Executive Officer Antoine Agassi has transitioned to the role of Executive Chairman, and industry innovator William Bartholomew has become Chief Executive Officer.
"On behalf of Trinisys, I am thrilled to welcome William to the team," said Beth Hoeg, President and Chief Operating Officer. "It is a testament to Antoine's leadership that we are able to bring William on board, and I am looking forward to working with William to accelerate Trinisys' strategy of delivering superior technology solutions that digitally transform our clients' processes across the nation."
William is joining Trinisys from HCTec, one of the most respected staffing and outsourcing firms in healthcare. William co-founded HCTec in 2010 and has led the company through incredible growth and transition since its inception. In addition to his executive leadership role, William has been actively involved in the greater Nashville healthcare and technology communities.
"We are excited to have William on board," said Antoine Agassi, Executive Chairman. "William has become very familiar with Trinisys over the years. Not only has our team worked closely with him in prior business endeavors and TN HIMSS, but he has also been a trusted strategic partner and friend of ours for many years. He has been a great addition to our team and brings new energy, creativity, and a strong level of access to healthcare systems and executives across the country. His proven success in business development and in the healthcare space makes him uniquely positioned to catapult Trinisys to the next level. I am confident he is going to be an outstanding CEO," said Antoine.
Trinisys is serving clients in 30 states, in a variety of industries, and has seen significant growth over the years in terms of revenue and company size. Trinisys has been laser-focused on exceeding client expectations, continuously improving the product roadmap, investing in technology and top talent, and scaling nationally.
"There is no better time to join Trinisys," said William Bartholomew, CEO. "I've been a big fan of the brand, culture, and the platform the team has created, and I am excited to build upon that foundation to further scale the company's ecosystem and drive increased value to our clients and partners. Leveraging the power of our Convergence platform will give us many avenues for innovation, scale and long-term growth, and I look forward to working closely with the leadership team to capitalize on the many opportunities ahead and usher in Trinisys' next chapter of growth and success."
About Trinisys
Founded in 2004 and privately owned, Trinisys is a Nashville-based technology company that serves hundreds of clients in 30 states. Recognized as one the fastest growing cloud-enabled technology companies for workflow automation, legacy data archival, credentialing, patient financial run-down and data collection in the healthcare industry, Trinisys solutions have proven to materially improve its clients' operations. Convergence, its flagship workflow automation and data integration platform, is used in healthcare, insurance, financial services, and State Medicaid programs to connect disparate systems and people to improve operations and drive efficiency. Convergence excels at removing repetitive tasks, streamlining multi-system workflows, and providing transparency to the process. Because of the unique needs of healthcare provider organizations, the ClearView product suite was created to address the growing need for a reliable, vendor-neutral platform to archive and migrate clinical, operational, and financial data. ClearView solutions are based upon the foundation of the robust Convergence platform for data conversions and data archival for the enterprise hospital and health system market. For more information about Trinisys and its solutions, please visit https://www.trinisys.com/.